The Symposium pre-booked some single rooms in several hotels in Potsdam and Berlin, with a special offer for the attendants. The rooms are on hold until the end of April 2017.
When booking use the code "IAUSymposium2017".
Prices include breakfast.
The reservations should be only made either by phone or email, mentioning the code.
POTSDAM
BERLIN
BUDGET OPTIONS
Students: If in doubt about accomodation, joint activities, or Berlin/Potsdam night life, you are welcome to write to fanders[at]aip.de 🙂
Transportation
The walk from Potsdam main station to Telegrafenberg takes approximately 20 minutes (the walk is slightly uphill). If you have mobility problems and if you need a transport from the hotel to Telegrafenberg (and back), please contact the LOC (iaus334_loc-at-aip.de), we will be happy to arrange your transfer to and from the Symposium venue (free).
Map of Telegrafenberg Campus: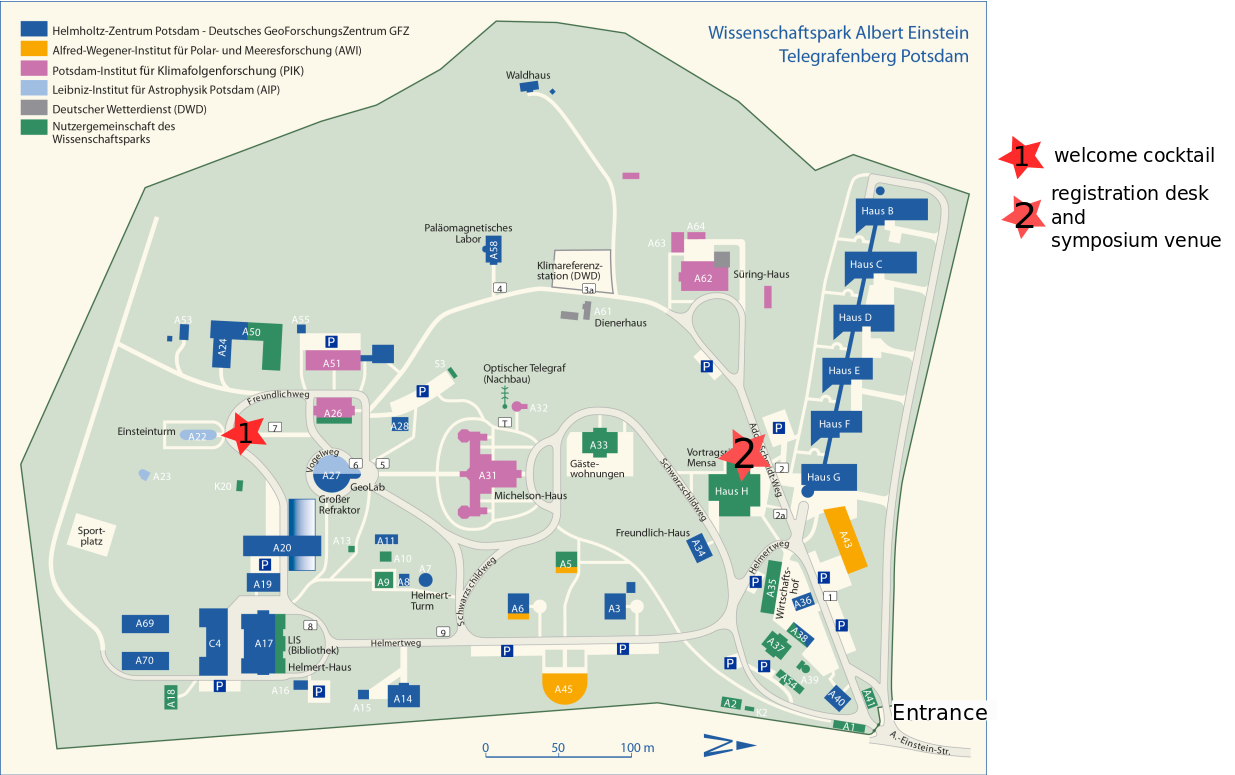 .
There is a bus (691) that leaves every 20 minutes from the main station and stops in Telegrafenberg campus. The bus ticket costs 1,50 EUR single trip, the timetable can be found here. The 691 bus does not run on Sundays.
Some Google maps links:
From Potsdam main station (Potsdam HBF), useful if you come from Berlin (trains and S-bahn stop here) or if you take the bus or tram from your hotel to the main station
Social dinner departure: next to Mercure Hotel. Boat leaves at 19:00.